Type
2, 3 & 4 BHK

Location
Chembur, Mumbai

Price
Rs. 5.7 Cr* Onwards

SIZES
1316 - 2258 Sq.Ft.

Builder
Godrej Properties Limited

Posession
Pre Launch

Book Your Home at Godrej RKS Chembur- Luxury Residences
Searching for a property to live in is a big job especially in a place like Mumbai where it is so crowded. So, when the thought of buying a house strikes it is important to check its quality, place where it is settled, and affordability. If it is about Mumbai then the perfect housing option can be the Godrej RKS Chembur- Luxury Residences.
Godrej RKS RK Studios Chembur
Chembur Being the Hub:
Chembur being the hub has no end to the number of schools, shopping malls, public gardens, health care facilities, gyms, and other public facilities.
Chembur has the biggest market with crowds for restaurants and stores. The place is being chosen increasingly because of its easy to access facilities.
Some of the best schools like St. Joseph's Convent School, St. Gregorious High School, Sadhu high school, and Daan special school are in the vicinity of Chembur.
Chembur has the biggest railway line networks connecting it to the whole city. Chembur is all set to develop the world's second-largest monorail corridors for the connective convenience of the residents. The road networks are also well connected as the rail networks are. Read More »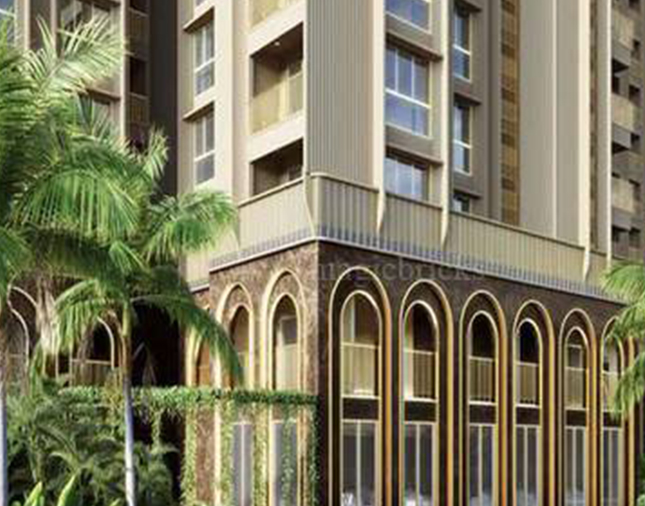 Pricing:
The Godrej luxury properties come with three variants 3-bed luxe, 3 bed regal, and 4-bed regal which is 1316 sq. ft., 1502 sq. ft., and 2258 sq. ft. respectively. The price list for Godrej RKS starts at Rs.5.7 crores for 3-bed luxe and ends at Rs10.9 crores for 4-bed regals. Meanwhile, the 3-bed regal cost between both and is Rs 6.9 crores. Read More »
Location of the place:
The Godrej, RKS is situated in the best location where it is:
1Kms away from all the good schools,
3Kms away from the hospitals,
8Kms away from the bus stop.
2Kms away from the Chembur station and colleges
7kms away from the railway station ..Read More »
Why are Godrej, RKS Residencies So Expensive?
There is however a huge buzz among buyers on the high pricing of Godrej, RKS. There may be many possible reasons for that.
Mumbai being the most expensive offers the rent for 1BHKs around Rs.35,000. So, buying a property that is luxurious and in the vicinity of posh RK studios will cost more.
Apart from the property cost, it is also important to notice that pricing also depends upon the facilities the dealer offers. Godrej RKS Chembur- Luxury Residences has managed to provide the best facilities that are most luxurious. A fully modular house in the hub space of the city that is closest to every public facility is liable to cost more.
Chembur is an upmarket suburb located in the sophisticated area of Mumbai. The place is the nearest to all public facilities making it a perfect residential area. The apartments are classy and fully modular. The prices are thus perfect according to the facilities it provides. There is an open area for recreational activities and a jogging area too. Video security and fire alarms ensure the safety of residents. There are a lift and power backup system too. A large multi-purpose hall is also there to facilitate large gatherings.
An Overview:
RK Studios(RKS)-
RK studios were set up by raj Kapoor in Chembur making it the city's landmark. It was since then the development started and the place became habitable. It was RK studios why people visited Chembur so often. The crowd was gradually attracted here. RK studios are more than just a property. It is an immense part of the Kapoor legacy, it is the heart of Bollywood, 80s aura, and more than that it has the memories of great Kapoor actors.
The 72-year-old legacy when met with Godrej properties limited launched the collaborated project Godrej, RKS.
Godrej Properties-
Godrej properties ltd is a real estate segment of 120 years old Godrej group. The firm is in the construction business for 40 years now and since then has managed many projects. Known for their excellent infrastructural designs, they have been awarded more than 200 awards.
The name Godrej is not limited to a construction business but is a reputed brand for years now. They are trustworthy among clients and work loyally for them. This new project is going to be super successful being heavily luxurious and best in every term.
Godrej RKS-
Godrej properties ltd. has launched a new project in Chembur with the name Godrej RKS Chembur- Luxury Residences. It is luxurious and spread across an area of 2 acres. It is still under construction but when developed will offer 2BHK, 3BHK, and 4BHK residences with deluxe facilities like a clubhouse, swimming pool, steam pool, pool table.
Phone:
+91 9953856560
---
Email:
info@innovativehometech.com
---