Type
3, 4 BHK Apartment

Location
Sector 59, Gurgaon

Price
Rs. 3.04 Cr - 3.83 Cr

SIZES
2,985 - 3,625 sq ft

Builder
Mahindra Lifespaces Developers

Posession
Ready to Move

Why Mahindra Luminaire is one of the best luxury property in Gurgaon
Luxury properties have been in demand for quite some time now and if you have been looking for one in the Gurgaon region then we have something for you. Mahindra Luminaire is a luxury property in sector 59 of Gurgaon. Here are a few things that you need to know about this property to decide whether we could be your desired home or not.
Mahindra Luminaire Sector 59 Gurgaon
Affordable pricing
This property definitely costs more than the regular properties at sector 29 but the Mahindra Luminaire is less expensive than many other luxury properties. The extra price that you pay is definitely worth it if you want luxury living. Here are some stunning aspects of our property.
A 30-floor tower that gives you a spectacular view
windows are double glazed
there will be modular kitchen along with chimney is provided in all apartments
desired greenery
the urban river along with a gazebo
modern amenities
spectacular view from each apartment
all corner apartments
360-degree view
Overall you can have all the modern amenities that you desire in this complex. We have taken care of all your necessary luxury requirements so that Mahindra Luminaire can be your dream home in a great location. Read More »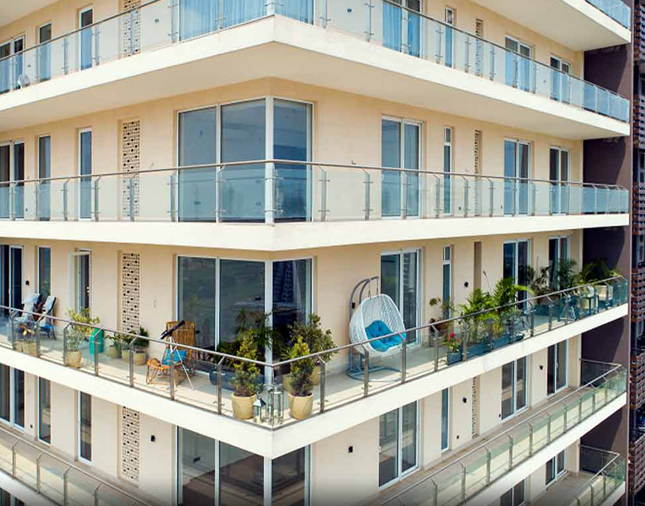 3 and 4 BHK apartments and penthouse
This property has 3 and 4 BHK apartments in the towers that have been building. Other than that, there are penthouses which are either 4 or 5 BHK places that you will like. The construction is mainly planned in 2 phases. It started in the middle of 2011 and is still going on. However, if you want a site visit you can do that since the first phase is already ready to move in. however, if you want to view our online brochure you can find it at our official website or even in other property sites. So, before you come to visit us just check that out. We offer you everything that you can expect from a luxury property. Read More »
Take a virtual tour online
Tower A is already ready and if you are residing in the NCR region you can come and have a look at our property. You can also take a virtual tour of the property on our website of Mahindra Luminaire. There you can have a 360 degrees virtual tour of the entire property. This will help you to understand why it is one of the best luxury properties out there. There are a lot of ready to move in apartments but the price in these apartments is higher. If you book a place in an under-construction tower it will be cheaper for you.
Thus, if you have been looking for a luxury property then Mahindra Luminaire is something that you must look out for. This property has all the luxury requirements that you might be having. It is placed in one of the prime locations in the NCR region with good connectivity and location. So, visiting us is a must if you are in search of this kind of property. Read More »
Phone:
+91 9953856560
---
Email:
info@innovativehometech.com
---