Type
Shops / Offices & Service Apartments

Location
Sector-63A, Gurgaon

Price
Rs. 25 Lakh to 3 Cr

SIZES
1000-2500 sq. ft

Builder
Advance India Projects Limited

Posession
Ready to Move

Aipl Joy Square - The Future Hotspot Of The Ncr
AIPL stands for Advance India Projects Limited. We are among the leading development compa-nies currently offering a huge range of commercial, residential, and retail properties in some of the prime locations across the whole Delhi NCR, Rajasthan, Punjab, and Maharashtra.
The trust of our customers is all that we have gained from our previous projects. The reasons people trust us are:
We have been developing marvelous projects for three decades and have grown continuously and dramatically to offer new heights of development through excellence and innovation.
We succeeded in managing, pioneering, and developing commercial projects by more than 70 MNCs and Indian Corporates in our commercial projects in the NCR.
Here, we see every new project as a chance to elevate our prior success and exceed our custom-ers' expectations.
AIPL Joy Square Sector-63A Gurgaon
Highlights
Some of the major highlights of the project that have made it so popular are:
The place is spread over around 2.84 acres. This is s 4 sides open plot. There will be a basement parking. The ground and the first floors will be High Street Retail.
The second floor will consist of Restaurants, Food Court, and retail shops. The rest of the floor, i.e., third to ninth floors, will be Branded Serviced Residences.
It has easy connectivity to the NH8.
The project is surrounded by premium residential apartments, which further increases its value. However, the price is subject to be changed with time. It is going to be the hotspot of the city very soon. Read More »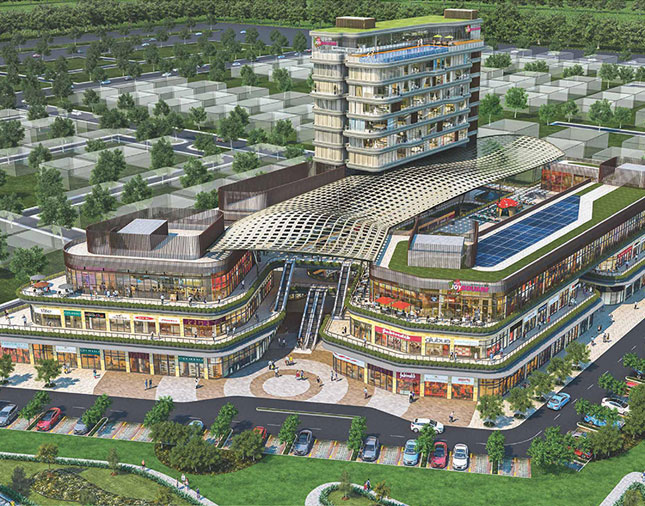 Payment Plans
There are different payment plans, and you can choose the one that suits your need the best. Some plans assure you an 11% return, while others assure 10% depending on the tenure of the plans. The booking amount for the project is just 2 lakh rupees, which is very affordable, and the rest can be paid in easy installments. Don't wait; book your place today!
AIPL Joy Square
One of our latest projects is AIPL Joy Square. After the completion of Joy Street and Joy Central, we will provide you with the joy square. Read More »
Location & Connectivity
It will be located at sector 63A, off Golf Course Extension Road, right at the intersection of the 84-meter wide sector road and the 150-meter wide Peripheral Road. The whole project has been de-signed by the well known and renowned Architects of Singapore. Some of its location benefits are:
The AIPL Joy Square will be easily accessible and is located at the intersection of two major roads.
There is a wide frontage and four side road connectivity. Read More »
Phone:
+91 9953856560
---
Email:
info@innovativehometech.com
---