Type
1, 2, 3 BHK Apartment

Location
Kanakapura Road Beyond Nice Ring Road, Bangalore

Price
Rs. 37.73 L - 90.51 L

SIZES
712 - 1,708 sq ft

Builder
Godrej Properties

Posession
Under Construction

Right Atmosphere In Godrej Zest - Premium Residences
Godrej Zest- Premium Residences is regarded for its premium quality housing in different parts of India. They have a presence in almost every metro city, and they specialize in providing quality with convenience. Their Godrej Eternity residential project in Bangalore, Kanakapura Road, is one such premium project. This housing project is spread across 18 acres of land adjacent to the Nice Ring Road. It has 1 BHK, 2 BHK, and 3 BHK low-rise houses ranging from 712 Sq. to 1708 Sq. The project is full of greenery and daylight and assures a green view from every single house.
Godrej Zest Kanakapura Main Road Bangalore
Amenities in Godrej Eternity:
The project resides in multiple amenities that make the lifestyle a lot healthier and convenient. It has special amenities in different forms like sports., convenience, safety, leisure, and the environment.
Gymnasium
Swimming Pool
Kids' Pool
Badminton Court(s)
Tennis Court(s)
Cricket
Kids' Play Areas / Sand Pits
Basketball
Yoga Areas
Jogging / Cycle Track
Table Tennis
Snooker/Pool/Billiards
Skating Rink
Rappelling/Rock Climbing Read More »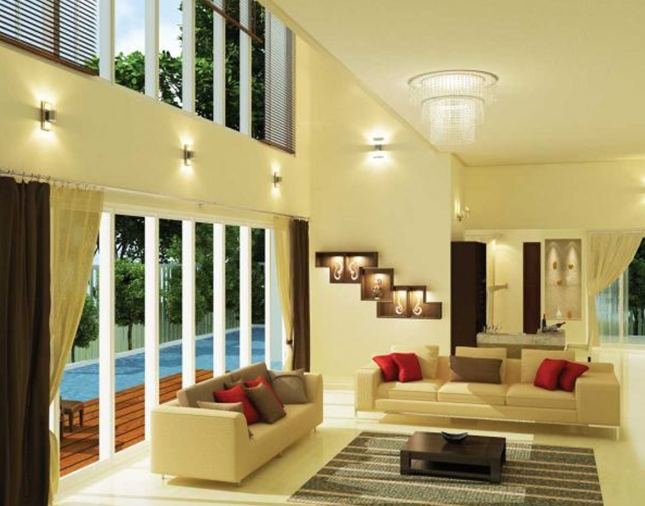 Floor and Residential Plan:
1 BHK ranging from 712 Sq.Ft. to 889 Sq.Ft.- From 41.00 Lakh* to 56.00 Lakh*
2 BHK ranging from 1090 Sq.Ft. to 1360 Sq.Ft.- From 68.00 Lakh* to 82.00 Lakh*
3 BHK ranging from 1477 Sq.Ft. to 1708 Sq.Ft.- From 87.00 Lakh* to 1.06 Cr* ..Read More »
Location Benefits
The project is located near Kanakapura Road in South Bangalore. It is right by NICE Peripheral Ring Road and Outer Ring Road. This is one of the premium locations in the South of Bangalore. It is just 40 minutes away from Bangalore City Junction and 30 minutes away from Nayandahalli Station. You can get to Vajarahalli Metro within just 5 minutes, and Banashankari Metro is at a distance of just 20 mins. It connects you with Kengeri Station in just about 25 mins. This great connectivity helps you in making all your travel plans easy and convenient. It also has retail high-streets along with tie-ups with proposed convenience projects that enhance the life in Godrej Eternity.
Future in Godrej Eternity:
The Kanakapura Locality is a fast-growing locality with a lot of investors looking in development plans. It is one of the highest demand areas in the South of Bangalore. South Bangalore is known for its quality housing and is expecting to grow even more in the times to come. As an investor also, this project is looking at a big range of growth in the years to come. Its appreciation rate is on a steady growth. That makes it a good investment as well as a great residential housing.
Life in Godrej Eternity:
It is not easy to find peace and silence in the hustle-bustle of Bangalore city. The city gets you tired of all the traffic and long distances. When you get home, it is great to have a peaceful paradise in the middle of all the metro life. Godrej Eternity is well connected to all the essential localities and yet provides you the solitude that you crave when you get home. To wake up around greenery away from all the pollution will give your day a healthy kick start. Godrej Zest's Godrej Eternity; is filled with world-class amenities that will help you achieve any fitness goals you have. It provides ample sporting options and fitness amenities.
About The Godrej Zest Group:
The project brings together some of the best planners, project managers, builders, and investors. Godrej group is a trusted group of builders that delivers to its promise. Their success record speaks for itself. It has created happy homes in a lot of cities spread across India and has only garnered respect and admiration for their work. It currently has its projects in about 12 cities in India that equal to about 115 million Sq.Ft. of project land. With 30 years of experience, they have proven to be amongst India's most trustworthy business groups. Apart from 30 years in the property industry, the Godrej group of businesses has a legacy of 120 years of excellence and brilliance.
This project, as a whole, is a full package of quality and comfort. With the best amenities and housing plans, it makes it a desirable project to invest in. It provides convenience, as it is located in a premium area with high connectivity. Along with that, it also assures your peaceful environment filled with greenery and a healthy atmosphere in Godrej Zest-Premium Residences. It provides a green view from every flat, which makes the project equally beneficial for every resident. You could wake up in the midst of greenery every day and yet get to work on time. When you get home, you can go back to your beauty dreams without any hustle bustle around you. It is also the right time for investment as it is a place of high demand and appreciation value.
Phone:
+91 9953856560
---
Email:
info@innovativehometech.com
---